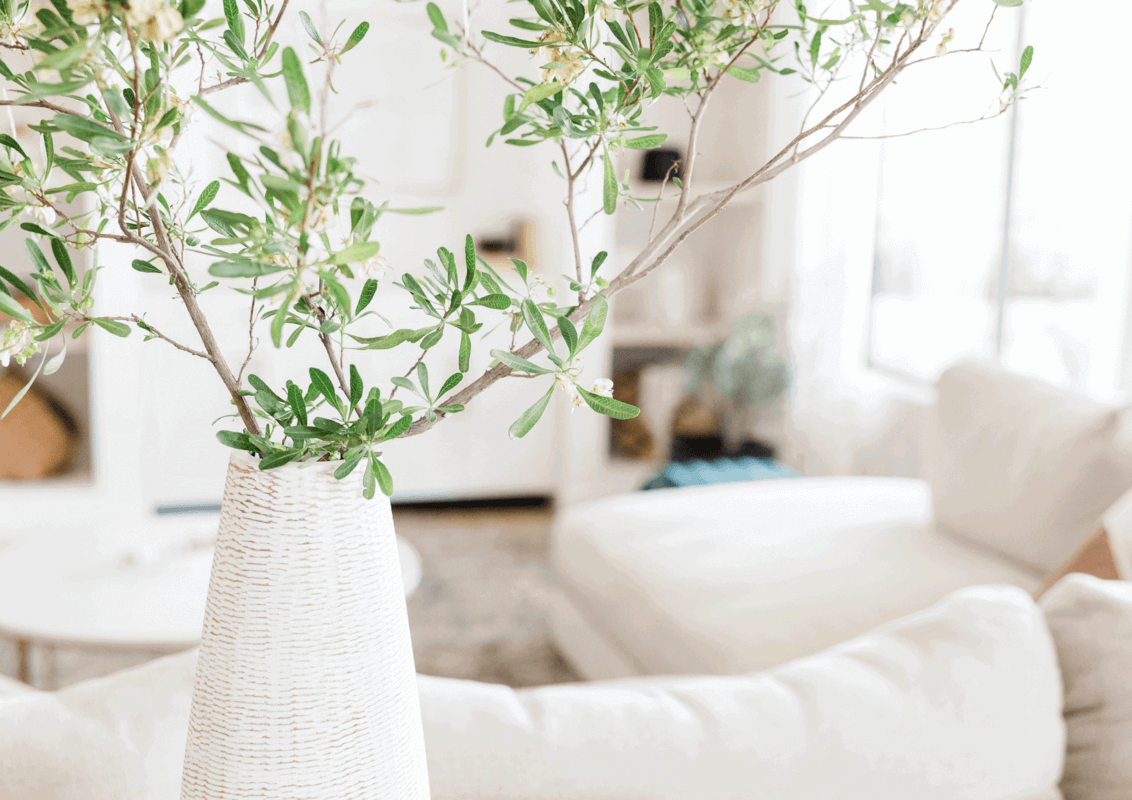 Hi, I'm Marine, the French home organiser who made London her home 15 years ago. As an accredited KonMari® consultant, I will teach you the six rules of Marie Kondo's world-renowned tidying method, and more importantly show you how to implement these guidelines to create maximum impact.

My clients often feel overwhelmed usually due to external reasons such as work, family or health circumstances and so I've created En route to Joy to walk them through a tried and tested process of decluttering that puts them back in control of their lives, helps them manage their budget and cuts down on waste. The perfect sustainability trio!

Take care of your home - take care of yourself - take care of our planet.

Just as a personal trainer helps you reach your fitness goals, I'm here to help you change your mindset so that you can achieve your objectives at home. Having an accountability partner increases your chance of success and importantly helps you implement a system that makes sense to you and fits your unique path and experiences.  

We can either focus on a specific category of items or go through a full "tidying festival" where we sort through all of your belongings to help you start afresh.  

I strongly believe that your surroundings have a significant impact on your well-being. Let's work together to get rid of time-wasting activities once and for all and instead make space for the things that bring you joy!
Declutter your life, Marie Kondo style.
You've tried decluttering 100 times and still...
You don't have to do it alone
I propose declutering and organising sessions in your home. To begin, simply book a free consultation to discuss how we can work together.
The journey is yours, so it will be shorter or longer depending on your availability, the time you can devote between sessions, and how quickly you can make decisions about your home and belongings. It is much easier to go through the process in person, at home, if you're based in London or not too far. Virtual sessions are also possible if you prefer, or even a mix of both. Discover the options below: you can choose between an intro session or a set package, and of course, book more sessions along the way, if needed. If you're ready to make the change on your own, check our self-support tools further down.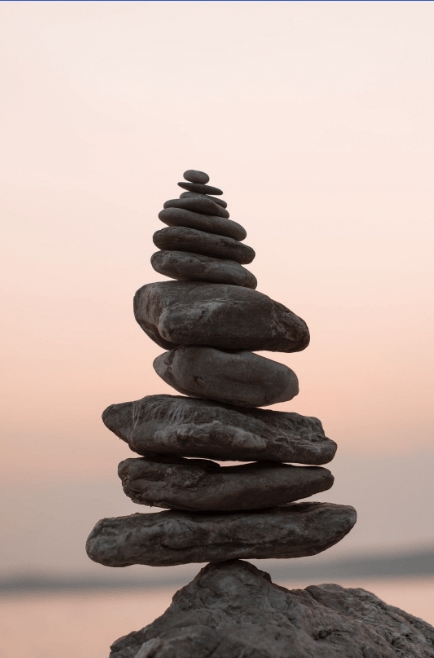 Who is this for?
If you're not quite sure where to start, the intro session is for you. Choose between three and five hours, and you can always select a package at a later stage. What works for you works for me!
What do you get?
We will go through a home tour, an intro to the method and guidance for one of the five categories.
Intro of three hours - £150
Intro of five hours - £225
Who is this for?
The Cleansing package is for you if you're on a limited budget and quite independent.
This involves homework! And being able to self-motivate to work independently in between our sessions.
What do you get?
I will take you on a discovery tour of the method: each session will target one category so that you can go through the rest of the 'doing' on your own.
You will get five sessions (one per category) of three hours each and your copy of the En route to Joy checklist.
15 hours = £600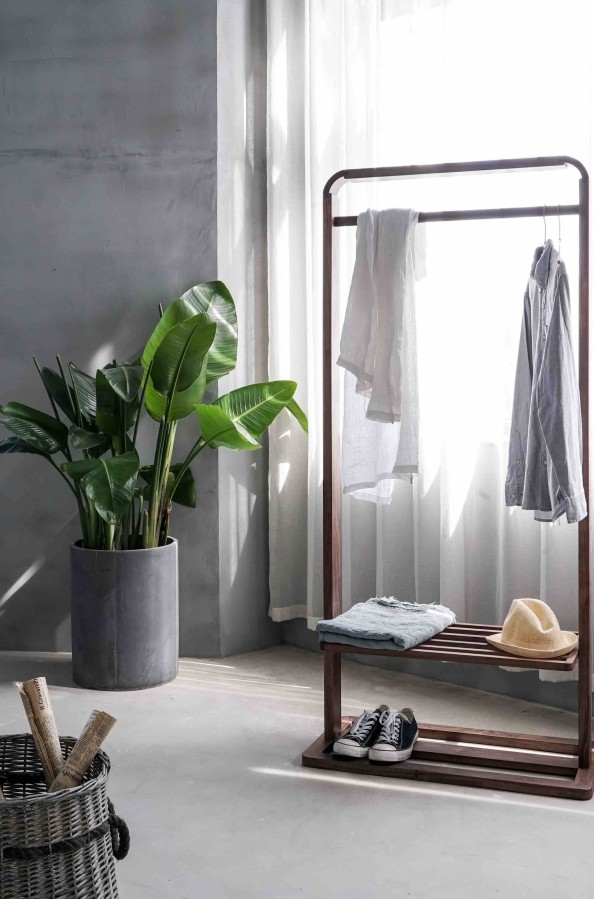 Who is this for?
The Detox package is perfect if you need more guidance to understand and implement the method. It's much easier to have an accountability partner and ready for the next session!
What do you get?
You will get support to go through each of the categories, a total of ten sessions of three hours each, and your copy of the En route to Joy checklist.
30 hours = £1140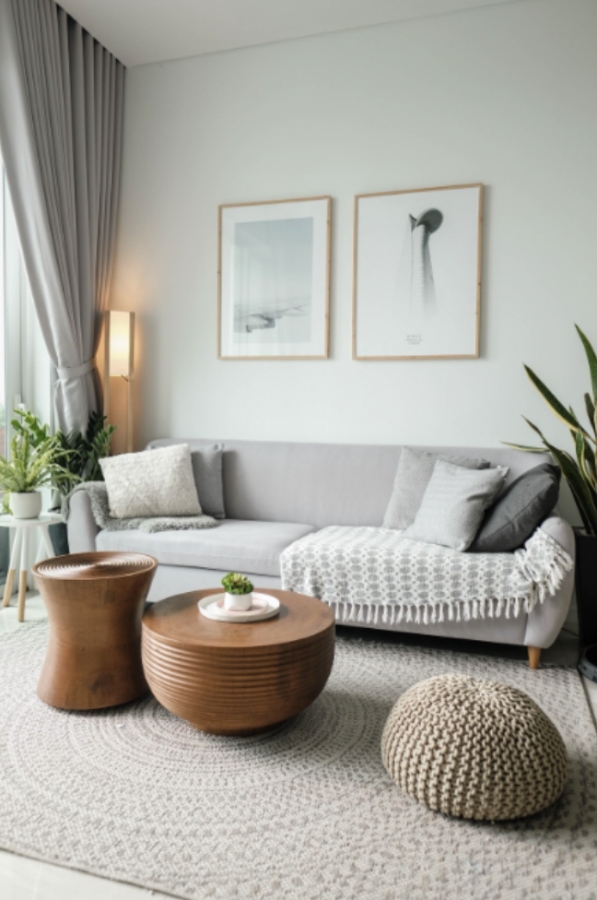 Who is this for?
The Mindset package is your ultimate commitment to a changed mindset.
You are investing in yourself and your lifestyle.
What do you get?
I will take you through the method and each of the five categories. We will go through the joy check principle, and I will motivate you through the 'doing' to complete your full transformation. You will get ten sessions of five hours each (we can take a break!) and your copy of the En route to Joy checklist.
50 hours = £1800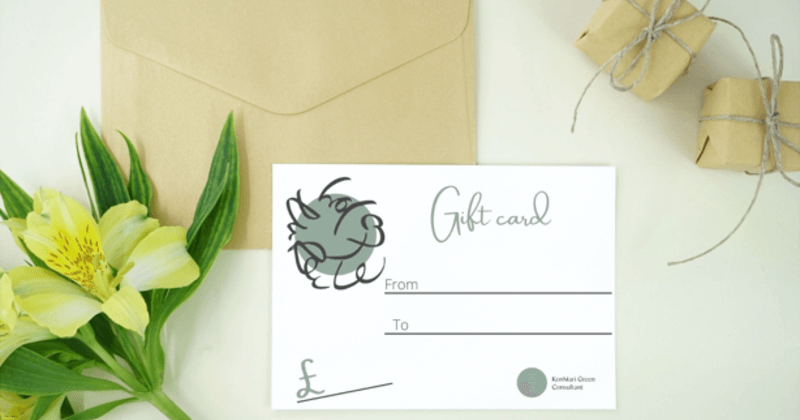 Encourage your loved ones to start their journey. For gift cards, contact me using the details below. We will arrange a personalised card with your tailored message and specific amount. Spread the joy!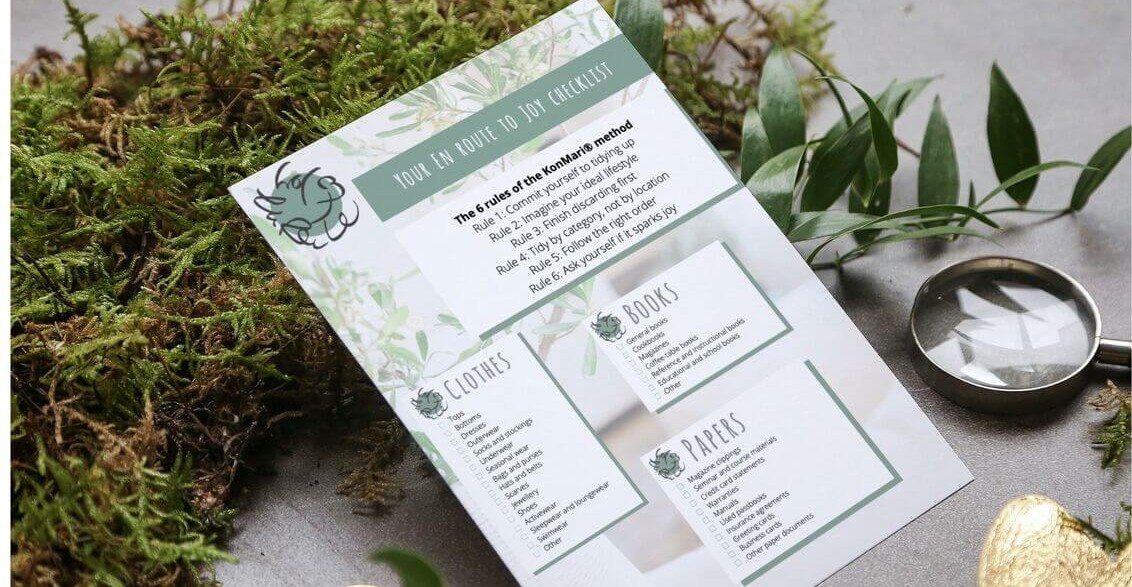 Embark on the Marie Kondo journey using this printable decluttering checklist. It is your handy tool to keep you on track and get the extra joy sparkle when you tick off each category.
The checklist is only two pages, keeping your carbon footprint to a minimum, and it also includes the six rules of the KonMari® method.
You can buy and download the checklist here.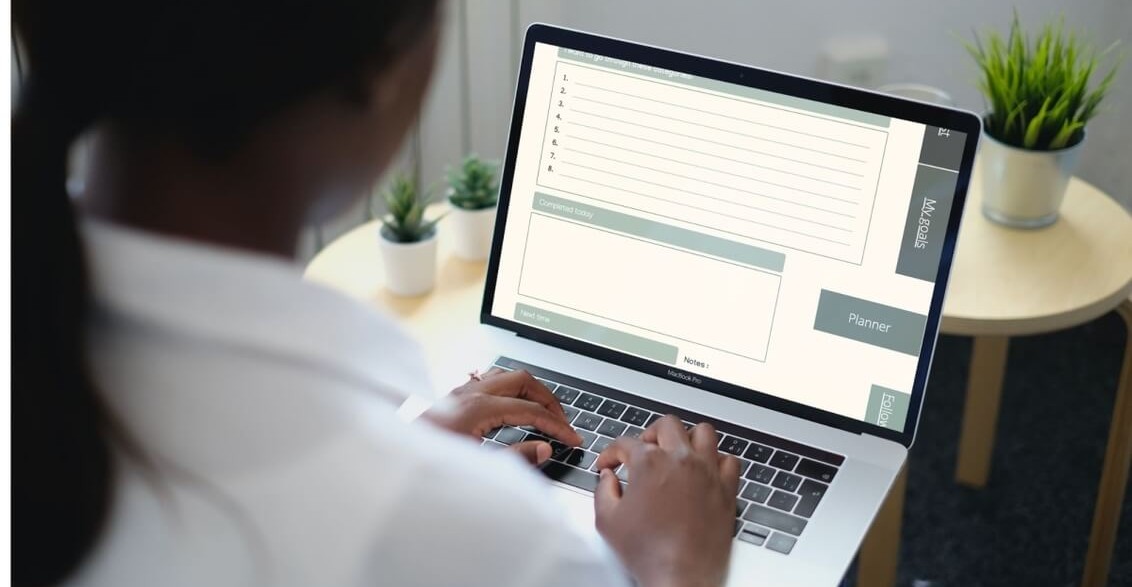 Whether you're already on the Marie Kondo journey or about to start, this digital planner will take you through the process and hold you accountable throughout your tidying festival.
More than 30 pages are available to keep track of your progress, including a journal to help you work towards a different lifestyle, one full of joy! This planner is designed for you to add content directly to your screen.
/** * @var $module \Ucraft\Module */ ?>
Vicki

It was such a pleasure working with Marine to tackle the clutter that had accumulated after moving house. She really helped me to get 'unstuck' and clear out paperwork that had been piling up for far too long! I can highly recommend Marine's services, whether a one-off session to get you in the right frame of mind, or an ongoing service to help make your home the place of retreat that you dream of!

Martina

I had the pleasure to receive Marine's help. Her great wisdom and practicality helped me to start an important decluttering process after several house moves and years of accumulation.
She helps you to get through your stuff in a systematic way, guiding you through a specific mental and emotional process, so that you can apply the system to every area of your life and for the rest of your life.

She's extremely professional, but most of all she's a great human being.
If you need to sort out your life, begin from Marine! She won't disappoint you!

Kaydi-Ann

I had fallen out of love with my living space and struggled to keep order after a long term injury. My house and my life was transformed! Marine was incredibly understanding of my circumstances and patient with me as I had a weird schedule working around and struggled with sentimental items and my kitchen space, especially. I not only used the method to tidy my space but to make decisions for my daily life.

Cate

Marine did a fantastic job of helping me organise my clothes, something I'd been meaning to do for years but never managed to achieve by myself.

Thank you Marine!

Patricia

Big thanks to Marine for holding my hand through the process, it's a huge effort and I couldn't have done it on my own.

Now I feel better with myself and am happy when at home!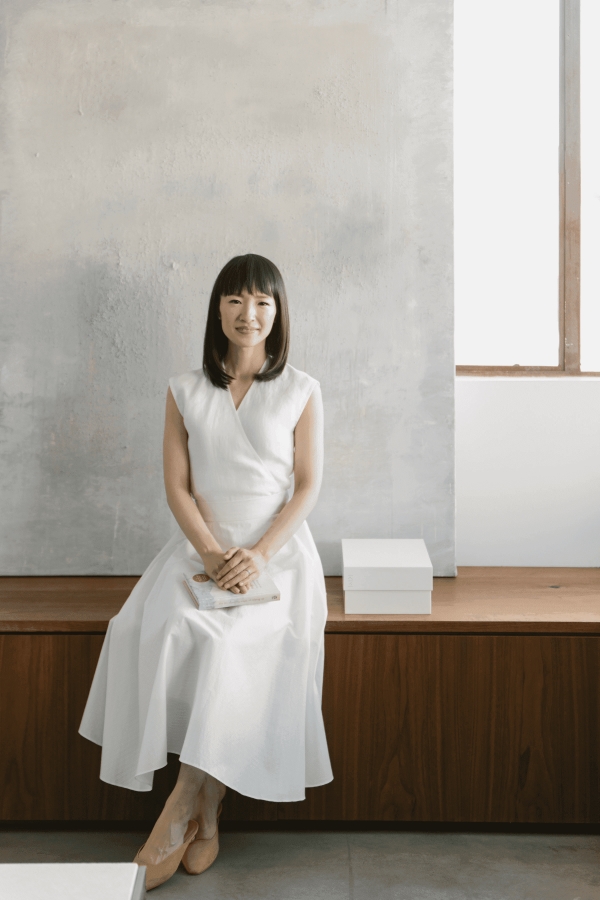 Photo courtesy of KonMari Media, Inc.
Have you tried to organise your home multiple times, only to find that the clutter keeps returning?
Fear not, as Marie Kondo has developed a unique approach that actually works! Say goodbye to tidying room by room, and starting over again and again. Instead, we will focus on what brings you joy, and choose which items to keep, following five specific categories in a particular order:
Clothes

Books

Paperwork

Komono (miscellaneous)

Sentimental items.
This will help us create a personalised system for you to maintain in the long term.
We will follow the six fundamental rules of tidying. For more information about the KonMari® method, check out this link.
"The question of what you want to own is actually the question of how you want to live your life."
— The Life-Changing Magic of Tidying Up, Marie Kondo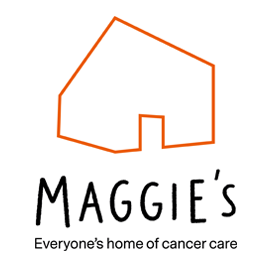 I believe in our responsibility to contribute to making the world a better place. On a monthly basis, I deliver monthly workshops at Maggie's Royal Free, a charity providing free cancer support and information. Giving back to the community is one of the most rewarding experiences and is an act of generosity that creates a ripple effect of kindness and compassion. 
If you or someone you know would like to attend, I would be more than happy to provide more information.

"you deserve to be in environments that bring out the softness in you, not the survival in you."
— Ronne Brown